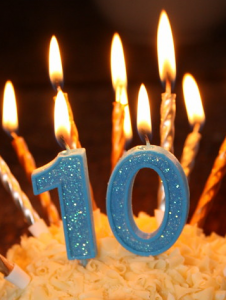 104 words
Counter-Currents is mostly an online community, but we were planning a major in-real-life party in New York to celebrate our 10th birthday, which is today, Thursday, June 11. But we didn't foresee the Globalvirus, much less widespread "urban" unrest. So today's party will be a virtual one, as in the past.
The comment thread below will serve as our birthday Guest Book. Mark the occasion by leaving a comment below or on other birthday-related threads. Yes, this is a transparent exercise in fishing for compliments, but since I admit it openly, I can hardly be accused of cynicism.
Thanks for 10 great years!
Greg Johnson
Editor-in-Chief
If you want to support our work, please send us a donation by going to our Entropy page and selecting "send paid chat." Entropy allows you to donate any amount from $3 and up. All comments will be read and discussed in the next episode of Counter-Currents Radio, which airs every Friday.
Don't forget to sign up for the twice-monthly email Counter-Currents Newsletter for exclusive content, offers, and news.