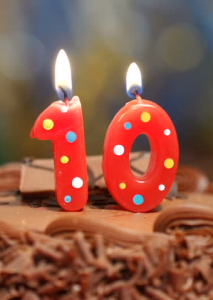 170 words
Thursday, June 11, is Counter-Currents' 10th birthday. We were planning to have a big birthday bash in New York City, but it was canceled due to the Globalvirus.
The next best thing will be a birthday livestream featuring Kevin MacDonald, Jim Goad, Ricardo Duchesne, Mark Weber, No White Guilt, Mark Collett, Tito Perdue, John Morgan, James O'Meara, F. Roger Devlin, Rich Houck, Jared George, Tiina and Junes, Nicholas Jeelvy, Travis LeBlanc, Fullmoon Ancestry, Morgoth, and a few surprises.
The very best thing is: You're all invited!
Tune in Thursday, June 11, at noon PST, 3 pm EST, 20:00 GMT, 21:00 CET, the Counter-Currents DLive channel: https://dlive.tv/Counter-Currents
If you wish to send paid chat donations to Counter-Currents, please go to our Entropy page and select "send paid chat." Entropy allows you to donate any amount from $3 and up. You can also enter a comment or question. We will make a point of fitting in all paid comments and questions in our upcoming livestreams.
Thanks for ten years of loyal readership and support!
Greg Johnson
Editor-in-Chief