Monarchs & Mountebanks
Posted By Fenek Solère On

In North American New Right

| Comments Disabled
895 words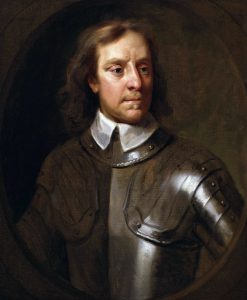 [1]
I thought things could not get worse for the Royal Family after the future King Charles the 3rd was caught out claiming he wanted to be his aging mistress's female sanitary product while his own wife was cuckolding him with a string of Muslim and Arabic men in hotel rooms all over London and Western Europe. That scandal mercifully ended on the night of 31st August, 1997, in the Pont de l'Alma tunnel in Paris.
But of course, I was wrong. The future King, who wishes to be known as the "Defender of the Faiths," has now begun shilling for Zionists and globalists by making thinly veiled references to "hate" being reborn in the form of national populism. Some may consider this a little rich, given that he's made no public statement concerning the industrial-scale grooming of mainly white English girls all over his Kingdom for over a decade, and Parliament's seeming unwillingness to enact the outcome of the 2016 EU referendum for nearly three years.
This comes at a time when his brother, colloquially known as "Randy Andy," is deeply embroiled in the Jeffrey Epstein pedophile sex scandal and a whole queue of young nymphets are lining up to prove that Charles's younger brother, formerly married to the lush Sarah Ferguson, does indeed sweat, despite his claims to the contrary in a teeth-grinding interview with Emily Maitlis on the Newsnight TV program.
It doesn't end there; Andrew's former wife herself was caught out while drunk trying to gain money for facilitating access to the Royal Circle, and Princess Anne's son, Peter, by her first husband, Mark Phillips, appeared in an advertisement promoting a milk product for the Chinese Bright Food company.
This is hardly the image that Queen Elizabeth II and her coterie are trying to cultivate at a time when the relevance of the Monarchy is being increasingly questioned, and the abuses relating to the unwritten Constitution by John Bercow, the former speaker of the House of Commons, have seriously undermined the credibility of the supposed independence and non-partisanship of that particular role.
This brings me on to the malevolent malcontent Markle and her pantomime wedding to Prince Charles's alleged offspring Prince Harry, starring Michael Curry, the African-American Episcopal Bishop, Sheku Kanneh-Mason playing cello, and the all-black Karen Gibson Kingdom Choir singing "Stand by Me."
This wedding was a calculated insult to the traditions of the people they are meant to reign over; an act of virtual vandalism to locations like the hallowed precincts of St George's Chapel, Windsor, which was forced to witness the Walmart betrothal of a seeming Royal Prince of the Realm to a divorcee whose own father and half-sister warned would be a terrible mistake and were subsequently disinvited.
The happy couple, seemingly dissatisfied with the £2.4 million taxpayer's facelift to their lovenest, Charles's financial largesse in support of their celebrity jet-set lifestyle, and fully funded trips in aid of every possible woke charity and anti-White cause they could identify to promote, have now decided to up-sticks to Canada. They're fleeing so-called press intrusion and ingrained racism in order to exploit their newly constituted brand "Royal Sussex." Reports indicate that as part of the internal negotiations with the Queen, Markle and her beau threatened to hold no-holds barred interviews on American TV with their lesbian friend Ellen DeGeneres and the massively overrated Oprah Winfrey. This is leverage that would have most certainly shook the scandal-prone House of Windsor, and just possibly delivered a deathblow to the world's most prominent monarchy.
The Straight Outta Compton camera-shy Meghan had secretly been in constant communication with her PR firm, lawyers and Netflix throughout the period of her engagement and subsequent marriage. She also managed to ensure several "Yummy Mummy" photographs of herself walking in the park with her young son Archie were distributed widely in the media, all while her ginger-haired partner was performing his final Royal duties prior to jetting off across the Atlantic towards Vancouver.
So what does the future hold for these runaway royals? Well, quite a lot of commercial contracts worth millions of dollars, endless virtue signaling from the (as yet) only "Woman of Color" in the Royal Family, and the assurance of top-billing among the myriad of miscegenation-prone miscreants who talk endlessly about Rainbow Nations and equality when what they really mean is "Death to Whitey."
For that is what this is really all about. The collapse of moral standards of behavior and personal integrity in pursuit of filthy lucre. The playing of the race card as a threat in order to get one's own selfish way. And, I am afraid to say, the complete lack of backbone in the British Royal family, weakened and cowered by decades of decadence, to speak up for the indigenous people of these islands, let alone represent us appropriately in an increasingly competitive and hostile world.
This is a monumental failure of immense proportions, likely to only get worse when Charles ascends to the throne of a nation that once ruled nearly a quarter of the globe. He now pushes to open the floodgates to Commonwealth citizens for whom he has an inordinate amount of time and respect, while shunning those who built the edifice upon which he sits.
God forgive me for pondering on a second Oliver Cromwell, a New Model Army, and a sharp axe outside the Banqueting House in Whitehall.