New Guest Speaker at the Upcoming Northwest Forum!
News Item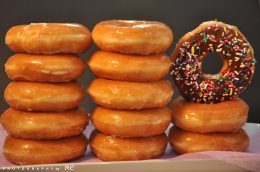 519 words
We'd like to proudly announce an additional speaker and panelist to the upcoming Northwest Forum to be held in Seattle on Saturday, September 28: Stephen McNallen, who will be appearing alongside Jared Taylor and Patrick Casey.
An encore guest of the NW Forum, Mr. McNallen is a warm and charismatic public speaker.  He is a veteran, teacher, and founder of the Asatru Folk Assembly. As the author of over ten books, including Asatru: A Native European Spirituality, he has dedicated his life to the preservation of white peoples and their common ancient spiritual roots.
If you have not yet RSVP'd, please do so to [email protected]. Registration for new attendees closes on Wednesday, September 25.
What happens at a Northwest Forum? Don't take my word for it . . . allow me to share some quotes from David Lewis, world-renowned New York Times journalist (just kidding!), reviewing The Northwest Forum at The Stranger's "Night School" in Seattle, Washington on April 24, 2018.
"There were even donuts. It was very normal." — David Lewis regarding the quality food and beverages he enjoyed
"He's great party planner! . . . He's not someone you want to screw with unless you really know your stuff . . . He speaks seven languages!" — David Lewis regarding Greg Johnson
"I felt very comfortable." — David Lewis regarding the atmosphere in nationalist spaces
"I don't know about you, but I just got back from Cuba and it was awful. Go America — freedom of speech!" — David Lewis on censorship
The verdict is in: Nationalists have the best parties. With rave reviews such as these, who can deny it?
From the organizers:
After an adventure to the east side of the state, we are back in the Seattle area. Despite the antifa's empty threats, our previous event was a success. We were graced again with exciting speakers, including Steve McNallen and Julian Langness. Then we celebrated Counter-Current's ninth birthday with our annual party and raffle.
In Spokane, we established a new community foothold, strengthened our networks, and expanded our reach. However, Seattle remains the largest political hub of the Northwest and will remain our focus.
On this occasion, in addition to Stephen McNallen as described above, we are proudly hosting two of the most influential figures in America's identitarian movement:
Jared Taylor: Editor of American Renaissance. Mr. Taylor has published numerous books, articles, and videos providing an intellectual basis for white advocacy. He holds a BA in philosophy from Yale and an MA in international economics from the Paris Institute of Political Studies. He's traveled the world and spent decades in politics.
Patrick Casey: Executive director of the American Identity Movement, an organization engaging in peaceful activism and community-building according to the five principles: nationalism, identitarianism, non-interventionism, protectionism, and populism. He's an experienced activist and holds a degree in anthropology from San Diego State University
For registration information, please RSVP to [email protected].
To ensure the safety of all participants, we adhere to a strict vetting process for all first-time attendees. Friends, family, and kids are welcome — please contact us for details.