Press Release
Author of The White Nationalist Manifesto Blames Trump for El Paso shooting
Greg Johnson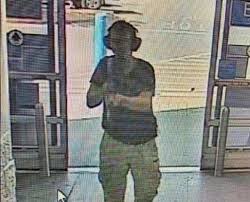 931 words
According to the press, on Saturday, August 3, 2019, Patrick Crusius killed 20 and wounded 26 at a Walmart in El Paso, Texas. I am sure many more facts will come to light in the coming months and at Crusius' trial. But if he is indeed the author of the manifesto attributed to him, I can say three things with confidence.
First, by any reasonable definition, Patrick Crusius is a White Nationalist
Crusius explicitly endorsed Christchurch mosque shooter Brenton Tarrant's manifesto "The Great Replacement."
Crusius opposes the demographic replacement of whites by non-whites.
Crusius opposes race-mixing and multiculturalism for destroying genetic and cultural diversity.
Crusius wants to decrease diversity by deporting some non-whites (probably post-1965 immigrants) and racially partitioning the country into ethnostates to accommodate older non-white populations.
Crusius believes that non-white immigration will lead to a Democratic one-party state and the permanent disenfranchisement of whites and conservatives
Crusius fears that looming automation will make low-skilled migrants unemployable in the near future, leading to social conflict.
These are all positions held by White Nationalists. Thus, if the manifesto is genuine, Crusius is a White Nationalist.
Second, Crusius Wasn't Crazy
Crusius did something evil and stupid. But Crusius's fear of white race-replacement is a rational reaction to objective facts.
Crusius and people like him may just be abnormally sensitive to the terrible consequences of multiculturalism and mass immigration: alienation, the breakdown of community, the political dispossession of whites, and eventually racial hatred and violence.
This heightened sensitivity to ethnic displacement might accompany a whole suite of other abnormal traits. But we dismiss people like Crusius at our own risk. For in the end, all of us will feel the same effects—unless white demographic decline and unchecked non-white immigration are addressed by sensible and humane policies.
Third, I blame President Donald Trump.
Donald Trump was elected on the platform of building a wall on the Mexican border — which is right next to El Paso — and ending massive non-white immigration. Trump has had more than two-and-a-half years to keep his promises, and he has done virtually nothing. Indeed, the Mexican border has collapsed under Trump. More than one million illegals are expected to arrive this year. America is no longer a serious country.
I am sure Patrick Crusius, like around 60 million white Americans who voted for Trump, had high hopes that he would restore our southern border. But those hopes have been dashed. If Trump had actually kept his campaign promises, Crusius probably would not have been driven to this desperate act.
Trump is fond of trotting out the mothers of Americans who have been killed by illegal aliens. Because of his failure to stop the invasion, Trump now has innocent American blood on his hands as well.
Conclusion: #NotAllWhiteNationalists
Not all White Nationalists advocate or defend Crusius's kind of violence. In fact, as I explain in my book, The White Nationalist Manifesto, the purpose of White Nationalism is to prevent the violence that inevitably arises from multiculturalism and mass immigration.
As I also explain in The White Nationalist Manifesto, White Nationalism can be brought about by non-violent means that respect the human rights of all peoples.
White Nationalism is not an inherently violent ideology. The advocates of violence are merely a vocal minority.
Multiculturalism is, however, an inherently violent ideology. Racial and ethnic diversity inevitably lead to alienation, misunderstandings, resentment, hatred, and eventually violence.
Shooting sprees like Patrick Crusius' are not solutions to multiculturalism. They are symptoms of multiculturalism.
As I argue in my essay "Against White Nationalist Terrorism," https://counter-currents.com/2019/04/against-white-nationalist-terrorism/ White Nationalists are making tremendous progress by converting people to our worldview. The more people we convert, the sooner we regain our autonomy. This is why our opponents wish to censor and deplatform us. They use every shooting spree like Tarrant's or Crusius's as a pretext to further clamp down on our freedom of speech, which restricts our ability to change minds.
Censorship will not stop White Nationalism, because it is being driven by objective facts: massive demographic, economic, and cultural changes due to globalization and open borders.
Censorship will, however, slow down White Nationalism, prolonging the inevitable violence of multicultural societies. And currently, whites are realizing only a tiny fraction of their potential for violence. This is not going to end well.
Censorship has removed my book, The White Nationalist Manifesto, which criticizes violence from Amazon.com, which controls more than 70% of the global book market. But it has not prevented Tarrant's manifesto from circulating globally and inspiring imitators. The Left might want to rethink that.
I wish I could erect a wall between myself and the kind of people who go on killing sprees, but you can't change the world from a bunker. Thus responsible white advocates need to adopt the next best course of action: (1) we must be alert to the signs of mental instability and inclinations toward violence and rigorously screen out such people, (2) we need to draw clear, unambiguous intellectual lines between the peaceful approach of the New Right vs the violent approach of the Old Right, and (3) if anyone makes concrete threats of committing such acts in our circles, we need to be the ones to call the police.
My goal is to persuade our people that White Nationalism is the solution to ethnic conflict not the cause of it. Spree killers and the people who celebrate them are part of the problem, not part of the solution.
For more information, read my essay "Understanding the El Paso Walmart Massacre" (https://counter-currents.com/2019/08/understanding-the-el-paso-walmart-massacre/) at Counter-Currents.com.
Also read The White Nationalist Manifesto (https://counter-currents.com/product/the-white-nationalist-manifesto/), available from Counter-Currents.
Greg Johnson, Ph.D.
August 5, 2019
[email protected]
https://www.counter-currents.com
@NewRightAmerica