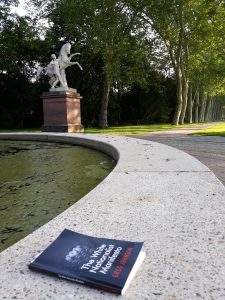 215 words / 69:47
To listen in a player, click here. To download the mp3, right-click here and choose "save link as" or "save target as."
Greg Johnson, John Morgan, and Frodi reconvene our roundtable to discuss the recent massacres in El Paso, Texas, Dayton, Ohio, and Gilroy, California and the establishment's differing reactions to them.
0:00: Introduction
0:11: Donations
4:05: Deplatforming
8:31: The El Paso massacre and the response
11:45: The Dayton shooter and double standards
17:00: The Gilroy Garlic Festival shooting
18:45: The psychology of spree shooters
21:50: The causes of white social pathologies
21:50: The underlying cause of hopelessness
23:07: The system's false solutions
29:52: Antifa are terrorists; multiculturalism is an inherently violent ideology
35:30: The coming American civil war
36:48: Why mass immigration invalidated democracy
38:58: Deplatforming as election tampering
40:34: The coming American civil war
42:10: Why Trump has blood on his hands
44:12: Race replacement is driving National Populism
49:14: The Republican capitulation on free speech and gun rights (Robert Hampton's take here)
52:27: The Second Amendment and Gun Control
57:06: Why Americans should have automatic weapons
59:27: Turning this crisis into an opportunity
Greg Johnson's "Understanding the El Paso Walmart Massacre"
Greg Johnson's Press Release
Greg Johnson's "Against White Nationalist Terrorism"
62:04: Keeping the press honest
65:20: The upcoming Scandza Forum in Copenhagen (announcement)
67:35: Breaking News: The upcoming Scandza Forum in Oslo
NOTE: Counter-Currents is temporarily unable to take donations from outside the US. 
[give_form id="93964″]
Enjoyed this article?
Be the first to leave a tip in the jar!