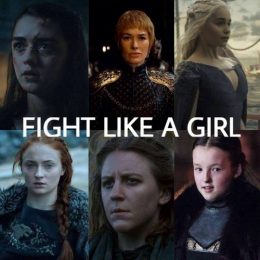 132 words / 25:28
In this Guide to Kulchur, Fróði Midjord and John Morgan discuss the latest (the second episode of the eighth season) episode of Game of Thrones, which marks Westeros' entry into The Current Year as the series decides to go full SJW in nearly every scene. The surviving good guys — in this case, the literally and metaphorically castrated men and their female masters, who now call nearly all the shots — come together in a Dream Team of equality and empowerment just in time to face the assault by the undead army of the terrifyingly patriarchal Night King. Join us as we rip it to shreds! The episode is available on both YouTube and Spreaker (see below).
Listen to "Game of Thrones s8e2 seen from the Right – Guide to Kulchur, ep 16" on Spreaker.
Enjoyed this article?
Be the first to leave a tip in the jar!