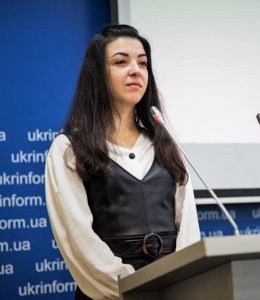 174 words / 1:45:39
Following up on Part I, which was a talk with the Russian philosopher Alexander Dugin, in this episode, Fróði Midjord is joined by the Ukrainian nationalist activist and intellectual Olena Semenyaka in the latest episode of Guide to Kulchur to discuss the ongoing crisis. Topics discussed include the historical relationship between Ukraine and Russia, the elements of Ukrainian identity compared to Russian identity, the causes of the 2013-14 Maidan revolution, the influence of the American establishment and Jewish oligarchs on the revolution, and the nature of Putin's government in Russia, as well as the goals of the Ukrainian nationalist movement and their idea for Intermarium, which would be a geopolitical restructuring of the Baltic region. (The producers apologize for the poor sound quality, which was caused by Ms. Semenyaka's microphone; however, we were able to improve the volume somewhat in the mp3, as compared to the video.) A text summary of the points discussed is also available here.
Listen to "Understanding the Ukraine Crisis, part 2, with Olena Semenyaka – Guide to Kulchur, ep7" on Spreaker.
Enjoyed this article?
Be the first to leave a tip in the jar!