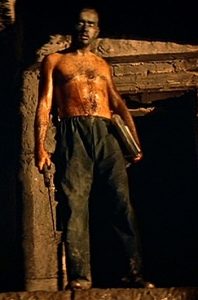 [1]153 words / 2:07:25
John Morgan and Guillaume Durocher join Fróði Midjord on the latest Guide to Kulchur [2] to talk about Francis Ford Coppola's classic Vietnam War film, Apocalypse Now. They do a scene-by-scene analysis of it, and discuss the differences between the director's cut and the original version of the film and its relationship to other films, as well as Joseph Conrad's Heart of Darkness, and also its relevance for politics and the Right. Available on both YouTube and Spreaker.
If you wish to attend the upcoming Scandza Forum in Stockholm (details are in the episode), please send an email to [email protected] [3]. There is a vetting process, so remember to include a reference to a trusted person who can vouch for you and/or personal details that will allow the organizers to verify your identity and do a background check.
Listen to ""Apocalypse Now" (guests: Guillaume Durocher and John Morgan) – Guide to Kulchur, ep 9″ on Spreaker. [4]