The Counter-Currents 2018 Fundraiser
Bubble Boys
Greg Johnson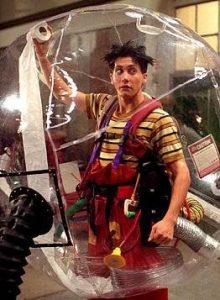 1,119 words
According to standard Left-wing boilerplate, White Nationalists like me don't speak or write; we "spew." We don't "spew" ideas, arguments, and facts. We spew "hate." This hate, moreover, does not spread from mind to mind because it rationally convinces people. Instead, its propagation is "virulent," like Ebola. When a mind virus is spreading, one does not refute it by appeals to facts and arguments. Instead, you have to contain it. You have to quarantine the carriers, like me, so they can't infect other people. In short, you need censorship.
The favorite instrument of the Left is the state. But because this is the United States, and we have the First Amendment, the Left can't simply outlaw dissident ideas. Thus the American Left has grown to love capitalism, because capitalists don't have to respect the First Amendment. The best sort of corporation, of course, is simply controlled by Leftists. That includes virtually every important media company of the last 100 years. But even where Leftists don't own corporations, they have created politically correct terms of service and employment, which Social Justice Warriors and doxxers can use to get dissidents fired from their jobs or deplatformed from payment processors, webhosting companies, social media, and other necessary infrastructure for propagating ideas.
The solution to this problem is federal legislation forcing private companies to respect the First Amendment and to bar politically correct terms of service and employment. Until then, dissidents will have to hope that we can migrate from one platform to another, or assume new identities, while the Left plays whack a mole — and cuckservatives and libertarians piously declare that they can do nothing, because they believe in "free enterprise."
Despite the impediments, however, I am fundamentally optimistic about our movement. Just look at Europe, where nationalist-populist ideas are surging, although none of these countries have the First Amendment. (Indeed, as a condition for joining NATO, the United States dictated that Eastern European governments adopt laws dealing with anti-Semitism and the Holocaust that would be struck down in the US for violating the First Amendment. A country would literally be disqualified from NATO if it wanted to adopt the US Constitution wholesale.)
The Left, moreover, is clearly in a panic. Of course, what we are seeing are mostly panicked attacks. But there are more and more panicked retreats, back to the two strongholds of the Left: academia and the legacy media. Long before Trump, it was apparent that wherever online comments were unmoderated, the Right was dominant. So the legacy media has increasingly resorted to comment censorship or abolished comments altogether.
Academia is even more insular, with their ever-intensifying diversity propaganda, increasingly shameless defenses of censorship, and crass attempts to keep dissident Rightist voices from speaking on campus.
This tendency was underscored in a small way when Jewish political theorist Ronald Beiner took note of my long and often highly complimentary review of his book Dangerous Minds: Nietzsche, Heidegger, and the Return of the Far Right.
I was disappointed that Beiner's book actually does not even try to refute the Right. Instead, he simply takes for granted that our ideas are wrong. Indeed, his whole book was really directed at academic Leftists who like Nietzsche and Heidegger. Beiner merely trots out the contemporary Right to insinuate that Left-wing followers of Nietzsche and Heidegger are in bad company.
When Beiner responded to my review, I hoped that he might actually deal with my arguments. But no, he simply used by review as a pretext to flog his book to the readers of The Chronicle of Higher Education, where his response was published under the lurid title "When Neo-Nazis Love Your Book." And to make sure that only fellow academics would read it, it was published behind a paywall. (You can read it here.)
It is increasingly clear that the establishment does not have the capacity to refute the intellectual case for the rising tide of populist nationalism. In the coming months, I will be illustrating this claim with reviews of a number of other recent attempts by Leftist and neoconservative intellectuals to understand and refute what we stand for. Academia is the establishment's ideological immune system. Its function is to fend off the nationalist-populist virus, or the system will succumb. But the system has AIDS. Its immune system is gone. Hence the establishment retreat into the plastic bubble of censorship, brainwashing, paywalls, and general academic autism. We're changing people's minds, and they can't change them back. Since ideas are the primary force that shapes history, that means their days are numbered. As Victor Hugo once said, "Mightier than the march of conquering armies is an idea whose time has come."
* * *
Counter-Currents started our annual fundraiser on June 11th, our 8th anniversary of going online. Our goal this year is to raise $70,000. So far, we have received 49 donations totaling $7,223.94. So we are a bit more than one tenth of the way there. I want to thank all of our donors for their support.
Like most dissident journals of ideas, Counter-Currents depends upon donations to survive. If you want Counter-Currents to thrive, make a donation today.
If you want to send a non-tax deductible donation to Counter-Currents Publishing, you can make two different types of donations:
A single donation of any size.
A recurring donation of any size.
Recurring donations are particularly helpful, since they allow us better to predict and plan for the future. We still have not recovered from the loss of monthly donors after being deplatformed by PayPal. Let's rectify that right now. Please use the secure online form below.
[gravityform id="1″ title="false" description="false" ajax="true"]
You may also send check, money order, or credit card payment by mail. Just print out our donation form in Word or PDF. Our address is:
Counter-Currents
PO Box 22638
San Francisco, CA 94122
USA
Counter-Currents also takes a variety of crypto currencies:
BITCOIN
Our Bitcoin address is: 1ChE5DZVVZJpv8mnJ3fRrtSDrTikBh7uFL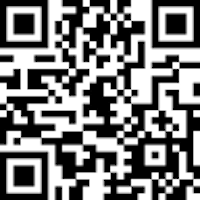 ETHERIUM
Our Etherium address is: 0x6cB1fd85326739bABf48B80B82a4E8470F98Db7C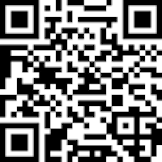 LITECOIN
Our Litecoin address is: LauRgjKWtSSQPkvsjQwzcRtd9DyVwioLfu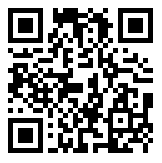 MONERO
Our Monero address is: 45ijQwamhwMDkE4S1gQ2GS7VG5jp181bYC3rEw71aKdJfYjBhMiiLDYbTKLQY7LdfierEbfNJ9HNAYLj6h39i7paL4q29Bz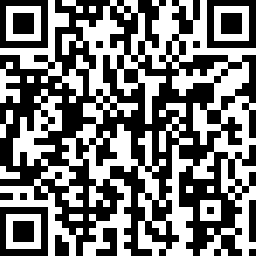 Also, as we first announced in October of 2015, you now have two possible destinations for your donations: Counter-Currents Publishing and the Counter-Currents Foundation. The Counter-Currents Foundation is a US 501c3 educational corporation. Donations to it are deductible from US federal income taxes. The purpose of the Counter-Currents Foundation is specifically to promote scholarship and translations connected to the European New Right and allied movements. If you wish to earmark a donation to the Counter-Currents Foundation, or to discuss a particular project you would like to support, please contact me in advance at [email protected].
Please give generously!
Remember: those who fight for the Golden Age live in it today. Thank you for your loyalty and support.
Greg Johnson
Editor-in-Chief
Counter-Currents Publishing, Ltd.
& North American New Right
Enjoyed this article?
Be the first to leave a tip in the jar!