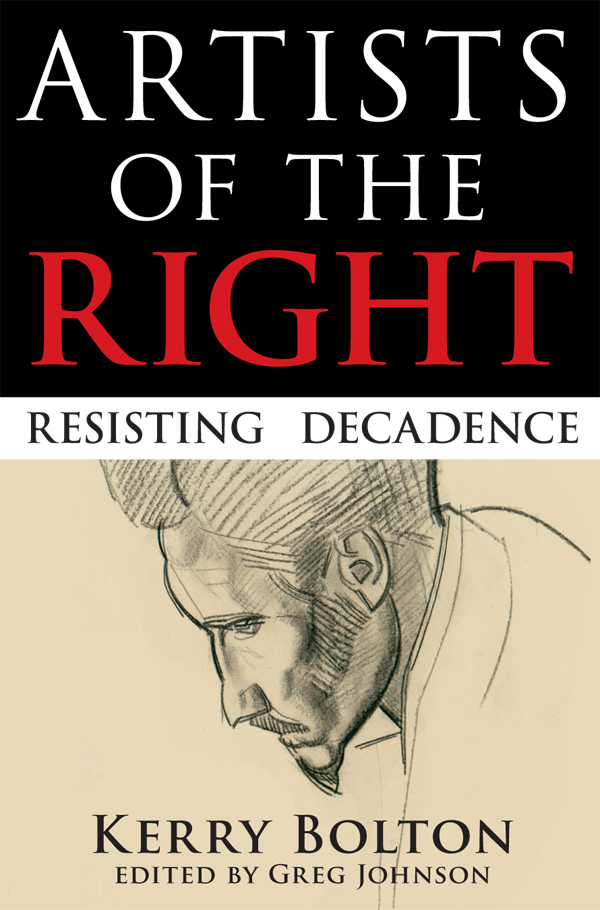 [1]185 words
The paperback of Kerry Bolton's Artists of the Right arrived at our offices yesterday, and it is beautiful! We have now shipped all paperback orders of Artists of the Right.
If you have not ordered Artists of the Right yet, do so today [2].
The hardcovers have been printed and are in transit. We should have them next week, and they will be shipped immediately.
Orders from Europe will be printed in and shipped from the UK. Orders in Australia and New Zealand will be printed in and shipped from Australia.
Artists of the Right is also available from Amazon.com in hardcover and paperback: click here [3]
.
As soon as you receive your copy, please post a review on Amazon.com. Your reviews do not have to be long and elaborate. There is no need for stage fright. Just give your reasons for liking the book. (We take it for granted that you will like it.)
As practice, go right now to the Amazon.com pages for other Counter-Currents books that you own and review them as well.
Thanks for your loyal readership and support.
Greg Johnson
Editor-on-Chief